10 Reasons Why Digital Marketing Can Help You Grow Your Business
With the ever-changing and evolution of up-to-date technologies, small and medium businesses are doing everything they can to keep up, which can be said true for the rest of human society.
Traditional businesses are either changing their business models to an online one or upgrading existing marketing efforts with digital marketing strategies to keep up with the times.
Digital Marketing allows us to make use of established strategies and techniques that attract not only more traffic but targeted traffic that gives us results. Targeting the right type of audience that actually converts is what digital marketing is all about, ensuring survival for your business.
The following 10 reasons will show you why the use of digital marketing is not only investment-wise decision but also an efficient marketing channel that an help you grow your business.
1.Because Digital Marketing Evens The Online Playing Field
Digital Marketing provides small and medium sized businesses the opportunity to compete and draw their piece of targeted traffic. These companies now have the resources to preform marketing and sales processes that were only available to large corporations.
2. Because Digital Marketing Is More Cost-Efficient Than Traditional Marketing
  Small businesses have very little resources and an even smaller budget. This is why digital marketing provides them with a better and much more cost-effective marketing channel that delivers trackable results. According to HubSpot Digital marketers get better Cost-Per-Lead (CPL) compared to other marketing channels.
28% of business owners surveyed will shift marketing budget provisions from traditional media channels and invest them into digital online marketing tools and techniques. 40% said that they are getting significant savings by using digital marketing methods rather than traditional means (Gartner)
3. Because Digital Marketing Brings Transformation
 Online businesses that are marketing products and services online measure success by the percentage rate of new traffic that get converted into: Leads, Subscribers, and Sales. Business owners are restructuring their digital marketing campaigns so they are more conversion optimization.
According to HubSpot Search Engine Optimization(SEO), Social Media Marketing, and Email Marketing generate quick and effective communication with targeted audiences and deliverers incredible results in terms of higher conversion rates.
 4.Because Digital Marketing Helps Generate Higher Revenues
 Higher conversion rates generated by effective digital marketing techniques will deliver masses of profitable advantages for you and your business in terms of better and higher revenues.
Companies that use digital marketing strategies have 2.8 times better revenue growth expectancy (ACCORDING TO GOOGLE)
Small and medium businesses using digital marketing techniques will have 3.3 times better chances of expanding their workforce and business.
5. Because Digital Marketing Helps Interaction With Targeted Audiences
 Interacting and delivering your customers with proper engagement points can give you an insight of what your targeted audiences want.
Benefits of real time marketing for companies: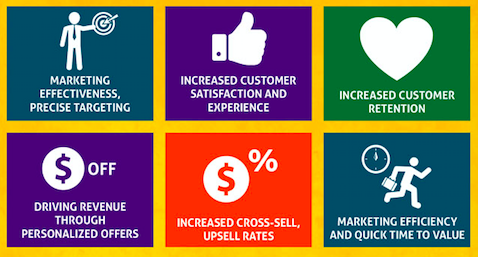 (Picture from Digital Marketing Philippines)
6.Because Digital Marketing Accommodates To The Mobile Consumer
Mobile phones have evolved from being mere alternatives for laptops and PC's, into something that is persuading consumers purchasing decisions.
91% of adults in the United States always have their devices within reaching distance.
7.Because Digital Marketing Builds Your Brand Reputation
 Producing on what you promised will help you develop a better connection with your targeted audiences.
Paying customers àloyal customers àBrand Ambassadors
8. Because Digital Marketing Earns Trust
 Digital Marketing influences on social media signals, social proof and testimonials from actual consumers who have previously purchased, joined, or availed of a product or service advertised by a particular brand or business.
90% of respondents claimed they would trust information about a particular brand, product or service if the information comes from people they know.
9.Because Digital Marketing Provides Better ROI For Your Marketing Investments
The key to success in digital marketing is to generate a steady flow of targeted traffic that translates into sales and leads. The more your business generates this kind of traffic, the faster you can realize your ROI.
10.Because Digital Marketing Makes Consumers Take Favorable Action
Digital Marketers can make use of clever and state-of-the-art ways to entice conversions using calls to actions. Meaning, actions that tells your website visitors what to do next. (Sign-Up, Like, Download, Call, Buy)
Innovative forms, buttons and text are optimized according to copy, color scheme, graphic and even positioning on the page to generate the best results in terms of generating favorable action.
Here at Social AXcess Consulting we know how to utilize Digital Marketing to produce a positive ROI and generate a huge revenue increase.
Sources:
www.gartner.com
Digital Marketing Philippines