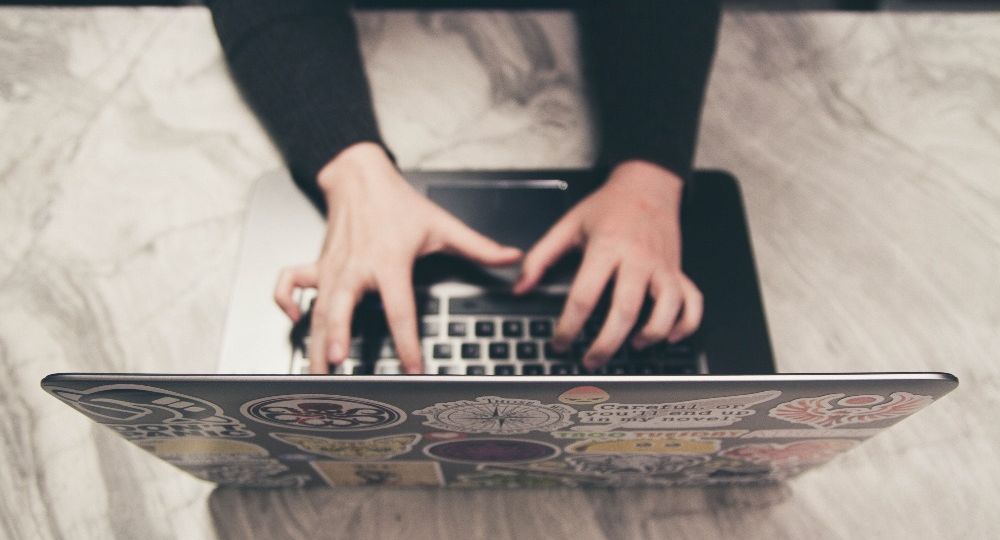 Digital Marketing  
vs.
Traditional Media
What is the Cost?
Deciding on a marketing strategy and selecting the best advertising verticals that work for your business can be very challenging. In our business culture today there are so many marketing options available. In this article we are focusing on the costs of old "Traditional Media" advertising vs. the new aged, "Digital Marketing" advertising tactics.
So, how do you select the best advertising combination for your business?
Traditional media has worked for thousands of businesses for decades. With the Internet, you can take advantage of social media, content marketing, and search engine marketing.
Since you are here, I hope you already understand the benefits digital advertising can have on your business. If not, click here and read of the benefits of digital marketing from our blog.
Digital Marketing is not only more effective to reach your targeted demographic, but it is so much more cost effective!
Lets take into consideration cost, there is one defining metric that defines the better option between traditional media and social media. This is called cost per thousand impressions (CPM).
CPM is an advertising metric that measures how many advertising dollars you must spend to reach 1,000 people. One of the main goals of any advertising campaign should be to reach as many relevant people as possible at the lowest cost. We were able to break down each vertical to see how different CPM are between a couple selected verticals.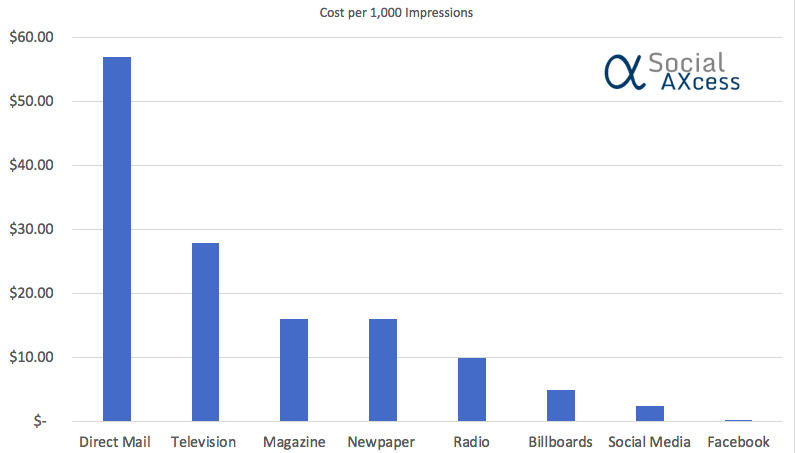 Direct Mail: $57
TV: $28
Magazine: $17
Newspaper: $17
Radio: $11
Billboards: $7
Social Media: $2.50
Facebook: $0.25
(The Social Media block was grouped together with all the relevant verticals).
Additional Costs
Yes, there are additional costs associated with each medium. With direct mail you have to think of the print and mailing costs.  TV and radio, you have to consider the increase in prices during peaks time slots to advertise (traffic or popular shows). Billboard prices can also very based on quality of location and volume of traffic.
As for digital marketing, time is the only "hidden" or fixed cost. Whether it is your time, an employees, or an agency's time, you must think of this as a cost. This cost doesn't depend on as many variables such as traditional media.
To take a look at what it actually costs for a professional agency to run your digital marketing advertising, contact us today! It may surprise you just how much money you will save/make once you hire an agency. To get a free Marketing Audit ($499 value) contact us with the subject "Free Audit."