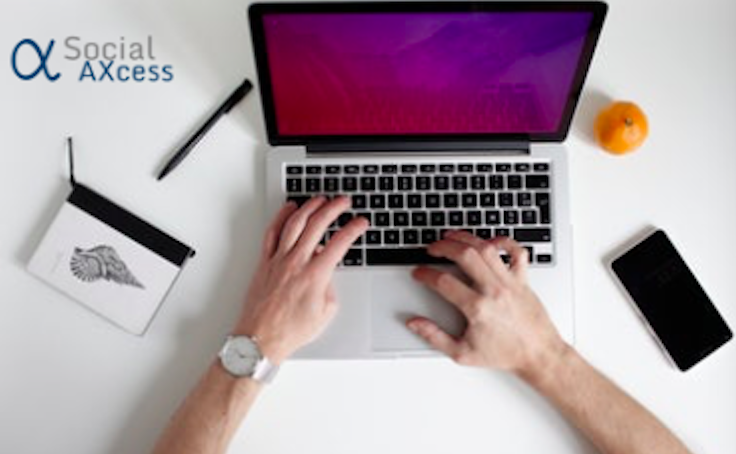 eCommerce Digital Marketing Strategy
Every successful eCommerce business starts with a successful eCommerce Digital Marketing Strategy. In our blog today we take a look at the necessary basics.
Techniques are continually changing over time, but principles never change.
Digital marketing is so powerful because it takes the basic principles of traditional marketing, then applies new techniques and strategies to transform the effectiveness. If we take a look at marketing tactics from many years ago, we can take away that the content is displayed in 3 forms: visual, audio and text. Meaning: television, radio, and newspaper. In modern marketing we can still see that we incorporate the same principles (visual, audio and text) however, we display the content in different ways. Meaning: Vlog, Podcasts and blogs/posts).
Over the past 5-10 years successful businesses have been changing their models to have a more digital friendly strategy. We are able to see a trend: the more a company invested in digital marketing, early on, the more successful the business. Let's look at Amazon. Everyone can see how powerful they are, and will become. Do you know why? They invested in google ads right when google brought it to the public, around ten years ago. Back then, the Cost Per Click (CPC) was incredibly low. Now, google ads are so expensive because the market is so saturated. At Social AXcess we see the same trend happening with Facebook and other social media ad platforms. If you have an eCommerce store, now is the time to invest in social media advertising before the cost is too high for campaigns to be effective.
Basic eCommerce Digital Marketing Strategy
There are so many similarities between the principles applied to digital marketing for eCommerce and online stores. Bringing in traffic, to turn them into returning customers is always the goal of any marketing plan regardless of the size, industry, product and age. In this article we will dive into our expertise to incorporate a successful eCommerce digital marketing strategy for your website.
Bringing Traffic to your Website
The main goal of every successful eCommerce digital marketing strategy is inbound traffic. Inbound traffic is the "technical term" us markers use for all the sources that potential customers use to get onto your website. Some of them include, Facebook, Instagram, Twitter, Google ads, Facebook Ads, Facebook Messenger, backlinks, emails, and hundreds more… I'm sure you get the point.
Our task is to reach as many quality and targeted people on those verticals to make them convert onto your website. Conversions = Sales. We do this with advertisements. The most cost-effective way is to optimize your ads. A specific software we use allows us to take a look at the details and demographics of customers that have purchased your product. With that information, we create a "lookalike" audience to target more consumers. Then we optimize the ads on your specific vertical. "A Lookalike Audience is a way to reach new people who are likely to be interested in your business because they're similar to your best existing customers." (Facebook)
Retargeting to Optimize Conversions
Retargeting ads are my personal favorite. They are super effective and keep your brand in the potential customers head. We have all experienced them, and wonder how the marketers do it. A Retargeting ad is when you visit a website, navigate around for a little bit, exit the site, then open up Facebook, or Instagram then magically see a sponsored ad from the website you were just on. Technically, a websites 3rd party cookies sends your IP address to a specific marketing vertical that you have set up.
Facebook is one of the best retargeting verticals to implement into your eCommerce digital marketing strategy. We also recommend using an abandoned cart messaging system, so when someone puts an item in their cart, then leaves without actually purchasing said item. We would be able to automatically send them a message saying something like, "Hey, come back and complete your purchase. Here is a 20% off code you can add on checkout!" Just a little incentive to get them to actually make the purchase. PEOPLE RESPOND TO INCENTIVES!
Email Marketing Campaigns
I always hear "Emails don't work." WRONG! If you have a great strategy, it can be one of the best verticals to create conversions. Emails are able to reach people who voluntarily gave YOUR business their email address, or people who already have purchased from you. This is about the warmest outreach you can get. Like every other vertical optimization is key.
At Social AXcess we use Mail Chimp which is an email software where we are able to run A/B tests to see which specific versions of content works best for conversions on your website. For an eCommerce email campaign there are multiple strategies we use. Content is everything. Within the email we include: promotional messages, information about new products, upcoming sales, and additional content that your email list will engage with.
Content Marketing
Social media is a staple for every eCommerce digital marketing strategy, not only for advertising, but for content marketing as well. I am not going to give a lot of detail for this section, only because it is so important we are going to write an individual blog about it in the next coming weeks.
Creating engaging posts on social media is a critical component to attracting new followers and turning them into customers. Each platform has their own advantages to optimize your content. We plan on going into detail about the content on each Social Media vertical to obtain a maximum following. You need to understand the concept that 1 million followers could only return 50,000 in revenue which is a lot worse than 50,000 followers that return 1 million in revenue. Optimizing your content has to be perfect and make sense for each platform that you are posting on in order to accomplish this.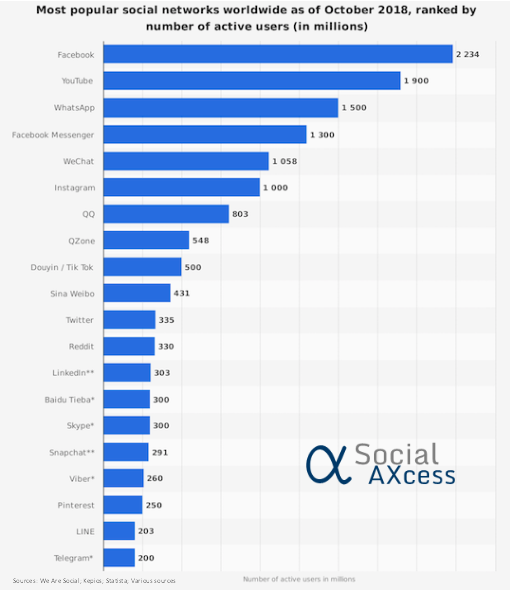 Let me paint a picture. A 19 year old on their phone, and a 55 year old on their phone. One is on Instagram and twitter, scrolling so fast you wonder how their finger isn't hurting them. The other one is on Facebook, taking their time to digest a 400 character post. So why would a business post the same content across all platforms? You need to be able to portray your message/content to your ideal demographic, on each platform differently.
SEO for an eCommerce Digital Marketing Strategy
This, as well as content marketing is very imperative and extremely detailed. We are going to implement posts to solely to focus on the specifics of SEO for eCommerce. Until then, here are the basics.
Earlier in the article, I wrote that Facebook and other social media platforms are going to be so saturated that ad prices are going to skyrocket. SEO is here to stay. SEO or Search Engine Optimization is the rank of your website among certain keyword that google recognizes relating to your business and website. In simple terms, the better your SEO is the higher you rank on google, for free. SEO for eCommerce starts with optimizing your product names and descriptions which can be used for google shopping feeds. Little tactics that you can use for your website today are as followed:
• Optimize title tags.
• Optimize meta titles.
• Optimize descriptions.
• Optimize H1 & H2.
A whole lot of Optimization. You also have to set up a backlinking strategy to increase your organic visitors. A backlink is an inbound link onto your website, coming from outside sites. Backlinking also advances your authority in googles algorithm to make you appear higher in search results.
Planning your eCommerce Digital Marketing Strategy
These are only the basics of the major points in an eCommerce digital marketing strategy. Everything we discussed: traffic onto your website, retargeting campaigns, email marketing, content marketing, and SEO techniques, are all only scratching the surface of an eCommerce digital marketing strategy.
We plan to go more in depth in our upcoming blogs, so it is more detail oriented. These were just some tips to make sure that the basics of your eCommerce Digital Marketing Strategy are covered. Social AXcess Consulting can help you implement these basics and more. Contact us or book a time to set up a free consultation.