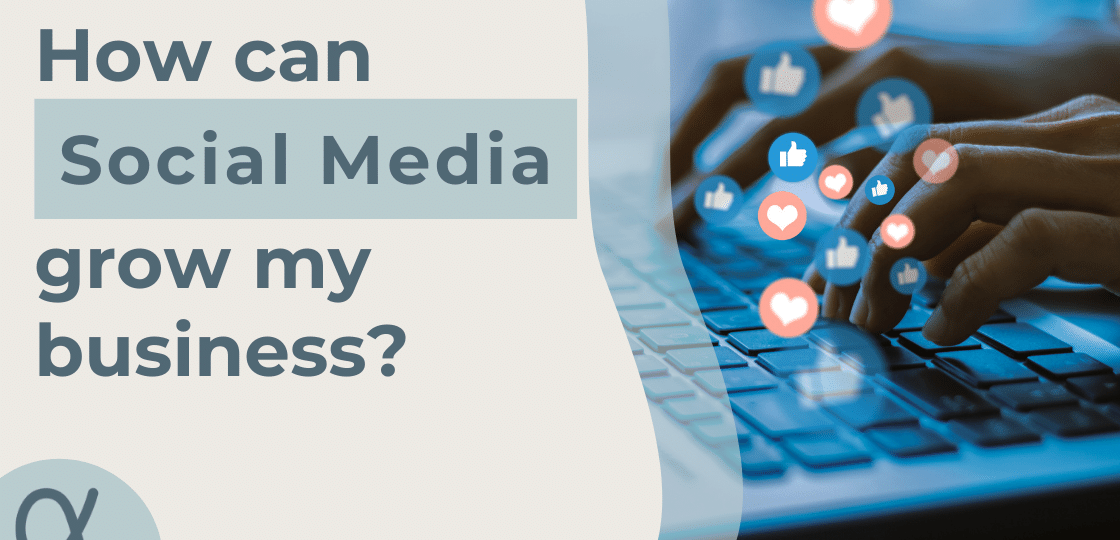 How can social media grow my business?
What is social media marketing and why is it worth your time? 
Social media has become a significant part of our day-to-day lives, so you should always ask how can social media grow my business? How many times do you check your phone for notifications on a daily basis? This obsession with social media can be used to promote your business.
Having a social media presence provides a great opportunity for your business to grow. There are many great tools built into social media platforms that if used effectively can grow your business.
How can social media grow my business?
Social media is a great connector. People around the world can instantly contact one another regardless of distance. No matter the scale of your business, you too can benefit from social media. How can your business benefit from an online presence? The internet and social media can be used as a tool for interconnectivity. Your business can be viewed by thousands if not millions of new potential consumers just by using social media effectively.
What can social media offer my business?
Social media can broadcast your business to thousands with very little effort. There are ways this can benefit your business no matter the industry. Do you want to see how well your business page is going on social media? Get a FREE AUDIT that comes with tips, and insight for your current social media presence. 
Customer Retention/interactions: 
Social media creates the perfect space for your business to interact with consumers on a 1-to-1 level. Many modern businesses use social media as a way to reach potential consumers and hold onto their existing clients. By interacting with consumers they can make them feel seen. This positively impacts the relationship they have with your brand and will make them more likely to continue business with your brand.
Brand Recognition:
Everyone uses social media. Social media is one of the best ways to make your brand recognizable. By getting online and interacting with potential consumers you make your brand more recognizable to the masses. 
Marketing:
Social media is free marketing, why not take advantage of this? By using social media for your business and interacting with consumers you are marketing your brand online for everyone to see.
How to successfully use social media
There are many steps your business can take to successfully use social media. If you have tried to post your business on social media and didn't find any luck, feel free to reach out to us here!
Consistency:
Consistency is key. As a result of posting regularly on social media, your brand is more likely to be seen and will help you crack the algorithm. The more you post the more potential views your business will get. By posting consistently, you will increase the number of viewers and potential consumers. The social media accounts for your brand should be consistent across all social media platforms.
Visuals:
Your brand likely already has a logo or wordmark. Using your brand's established imagery will increase brand recognition. Certain social media sites such as Twitter or Facebook have banners. Social media banners should also include the established look of your brand.
Visually, your social media accounts across all sites should include your business's logo and share the same color palette.
Personality:
The personality of your brand can make it stand out amongst your competition. By giving your brand a unique personality online, your brand will become memorable and will increase business.
Sources:
https://www.investopedia.com/terms/s/social-media-marketing-smm.asp